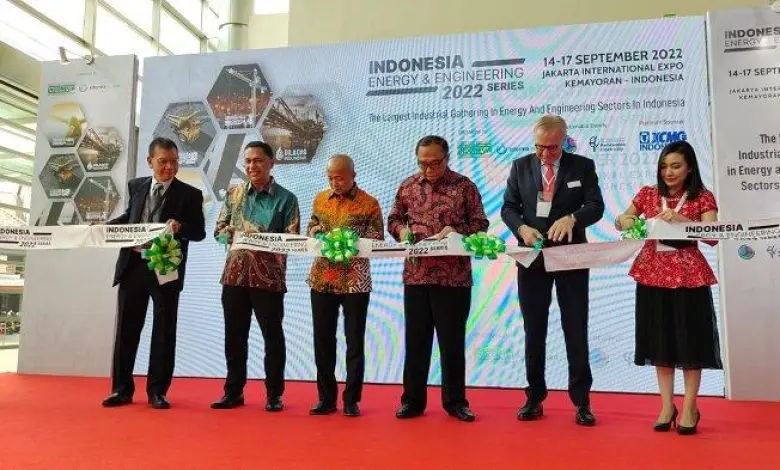 TRIBUNNEWS.COM, JAKARTA – Pameran energi dan teknik Indonesia Energy and Engineering (IEE) 2022 Series resmi dibuka pada Rabu (14/9/2022) di JIExpo, Kemayoran, Jakarta.
Pameran yang diselenggarakan oleh PT Pamerindo Indonesia ini akan digelar selama empat hari, tepatnya 14-17 September 2022.
Diselenggarakan secara hybrid, dengan konsep online dan offline, IEE 2022 Series menggabungkan lima pameran internasional dari berbagai sektor penting di Indonesia, yaitu Electric and Power Indonesia, Oil and Gas Indonesia, Mining Indonesia, Construction Indonesia, dan Concrete Show Southeast Asia.
Seri IEE 2022 telah berhasil mengumpulkan lebih dari 1.100 peserta pameran dari 42 negara dan wilayah, serta 2.700 produk dan layanan yang mempromosikan energi terbarukan, keberlanjutan, pemberdayaan talenta muda, serta berbagai inovasi teknologi di bidang energi dan teknik.
Event Director Energy and Engineering Series Pamerindo Indonesia Lia Indriasari, optimistis IEE 2022 Series dengan semangat "Back to Market" akan menjadi bukti nyata perkembangan industri di sektor energi dan engineering.
"Pameran ini akan menjadi platform yang menciptakan multiplier effect khususnya di sektor ekonomi seperti pertumbuhan devisa, ekspor-impor, dan iklim investasi. Indonesia membutuhkan dukungan dari seluruh pelaku industri untuk bersama-sama mendukung pertumbuhan ekonomi Indonesia dari berbagai sisi," kata Lia saat itu. pembukaan Seri IEE 2022 di JIExpo, Kemayoran, Jakarta, Rabu (14/9/2022).
Setelah 2 tahun terakhir menggelar pameran online, tahun ini Pamerindo juga akan mempertemukan para pemangku kepentingan secara langsung dan melihat inovasi dan teknologi yang telah dikembangkan secara nyata.
Acara ini juga merupakan bagian penting dari langkah Pamerindo dalam mendukung perkembangan iklim investasi dalam upaya mendukung pertumbuhan ekonomi Indonesia.
Anggota Dewan Pertimbangan Presiden, Sidarto Danusubroto, mengatakan pertumbuhan ekonomi Indonesia tidak lepas dari dukungan pemerintah terhadap digitalisasi dan investasi, termasuk sektor energi dan pertambangan.
Sumber : www.tribunnews.com